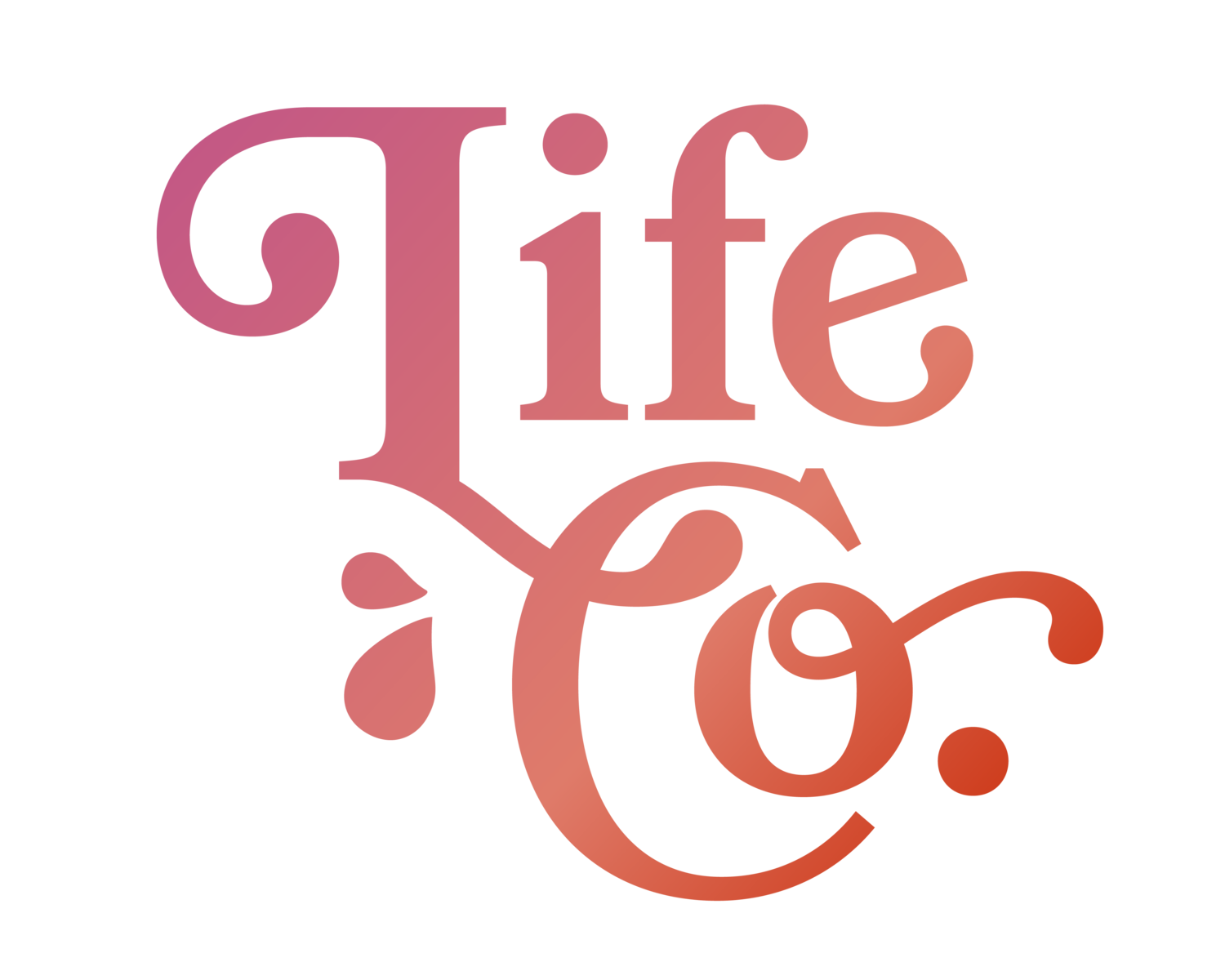 Life Co.
Logo Design • Branding + Identity • Web Design • 2016
Life Co. is a small company offering organic treatments made with high-quality essential oils.
The Life Co. logo design needed to represent the simplicity and purity of their products while being memorable enough to attract consumers (who have tons of choices available to them in the essential oils industry).
Life Co. also needed to be able to use their brand assets on very small packaging. Essential oil bottles are tiny. 😉
I created a clean design using Bookmania for its classic look, strong lines, and fun rhythm. I then expanded the logo design into a horizontal option and icon-style layout for versatility.
Blowing out the brand, it was essential to choose a color palette that offered many options to associate certain colors with certain oils and properties.
I chose a modern boho take on a rainbow-style palette and balanced it with warm neutrals, then adapted those colors into three custom gradients to create depth and keep the brand on-trend.